Let our resources guide you throught the Initiative. Something something something.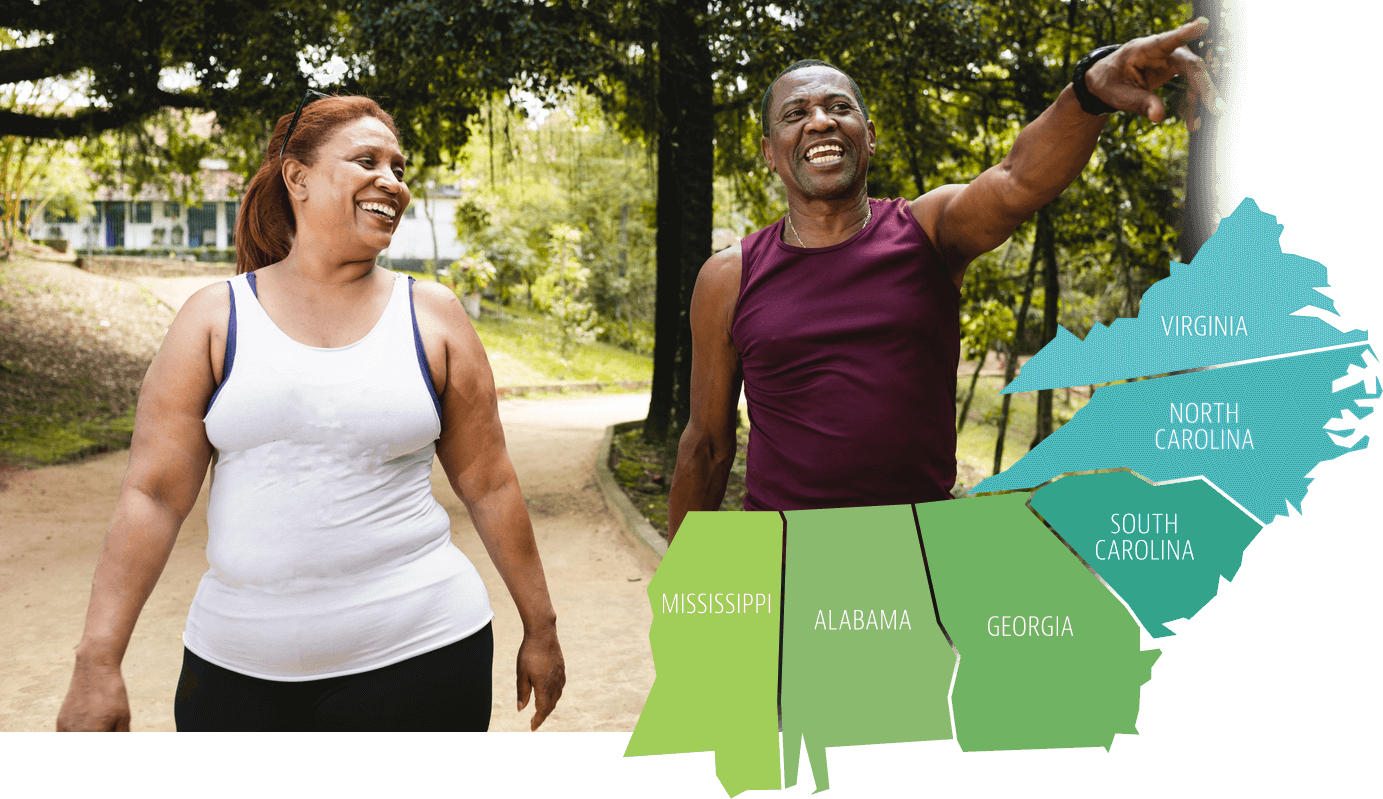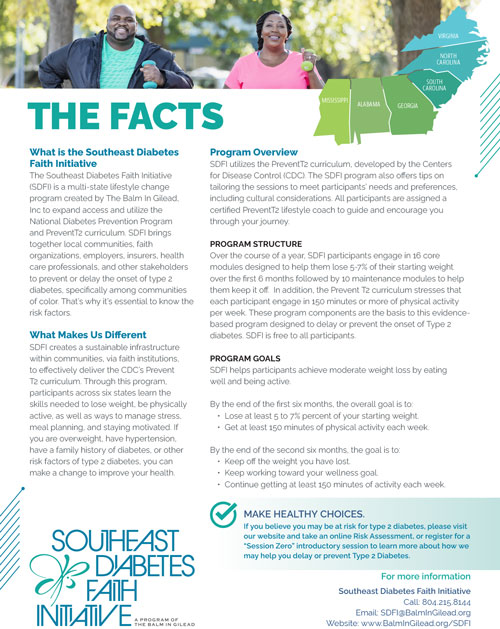 Fact Sheet
The Southeast Diabetes Faith Initiative utilizes the PreventT2 curriculum developed by the Centers for Disease Control (CDC). Get the facts about type 2 diabetes and what you can do to reduce your risk.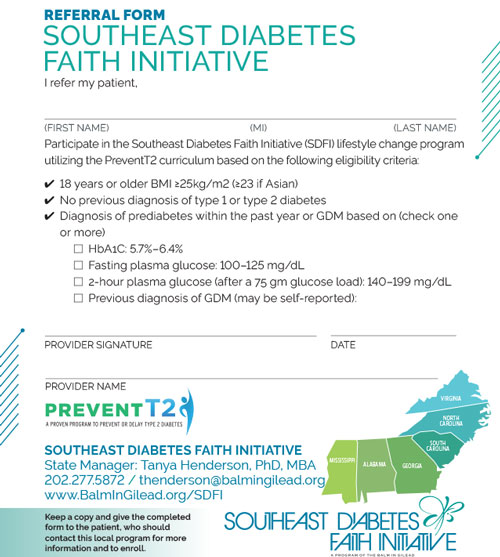 Program Referral
Health Care Providers: Download a recommendation form for an adult patient to participate in the PreventT2 program.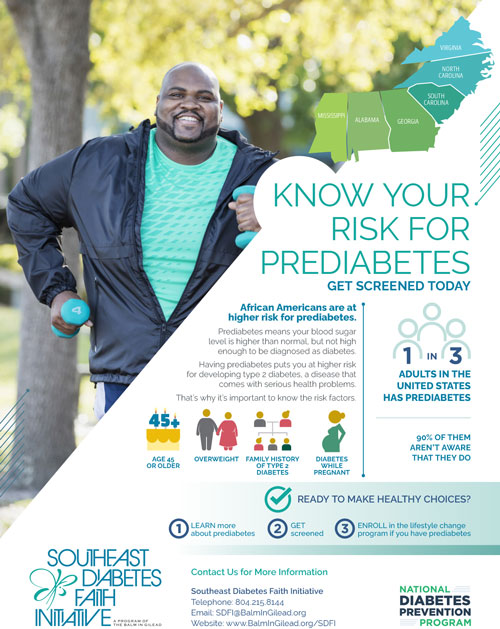 Program Flyer
Share the Southeast Diabetes Faith Initiative (SDFI) program flyer with those you know interested in learning more about the prevention of type 2 diabetes.