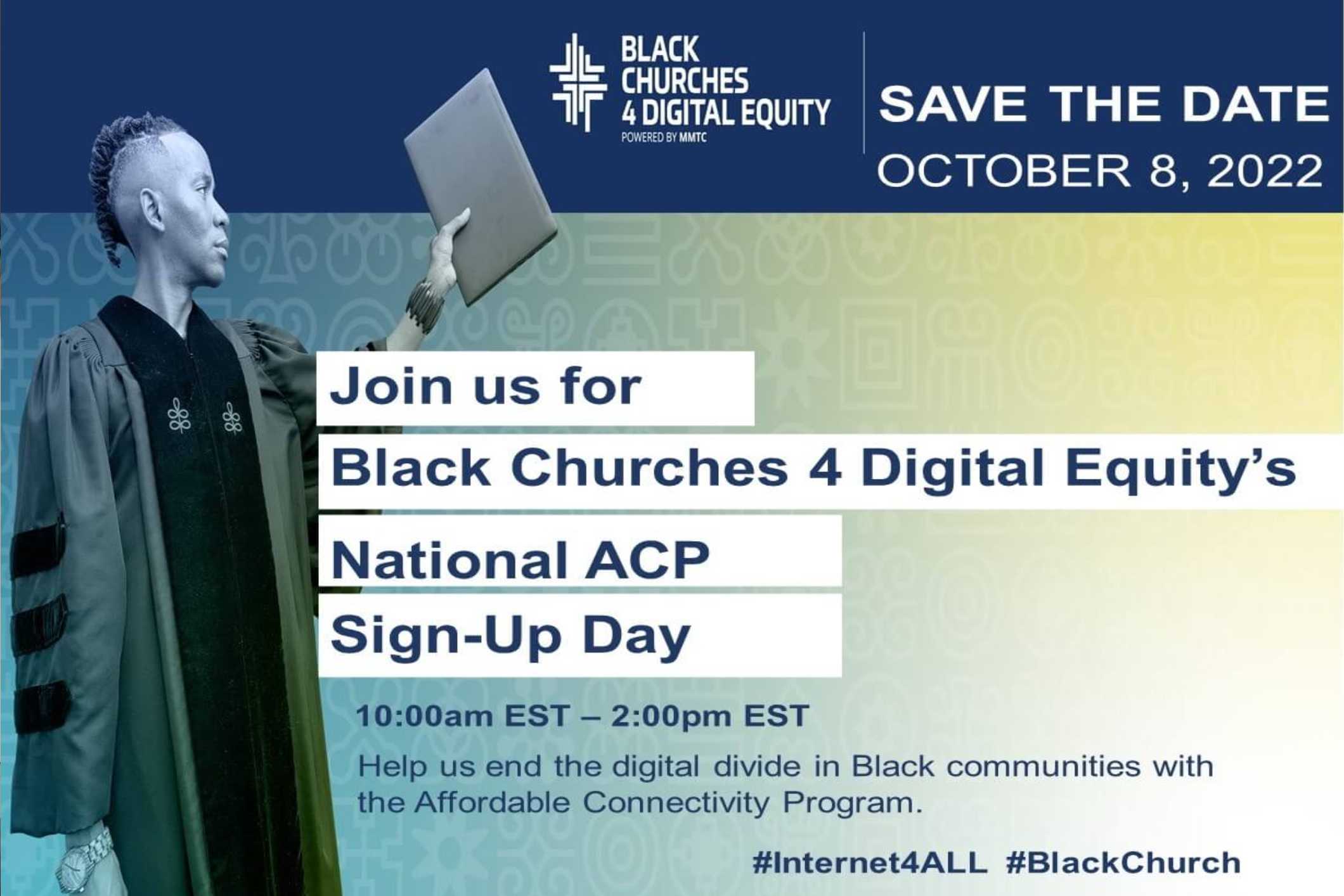 Black Churches 4 Digital Equity's National ACP Sign-Up Day
Join MMTC and the Black Churches 4 Digital Equity (BC4DE) Coalition to launch a movement of Black church leaders advocating for digital equity across the U.S. On Saturday, October 8, 2022, from 10:00 a.m. EST to 2:00 p.m. EST, we are hosting a National Sign-Up Day for the Affordable Connectivity Program. The Affordable Connectivity Program (ACP) is an "internet subsidy" for people who need help paying for the internet and for those who need help with getting a laptop or computer.
We believe our national coalition of 25 Black churches and Black church nonprofit organizations that collectively touch a minimum of 500,000 people weekly can help end the digital divide as we now know it.
Overall, the Black Churches 4 Digital Equity (BC4DE) movement organizes and empowers Black church leaders to use their trusted voices to advocate for digital equity, raise awareness of low-cost internet options, and encourage our community to sign up. Our churches can be centers of gravity to organize and advocate to help our community gain the connectivity, tools, and skills needed to take full advantage of digital opportunities for advancement.